14 Mar 2012
Looks as if there could be some storms firing up later tomorrow afternoon into southwestern ontario. I didnt see a topic so I decided to put one out there.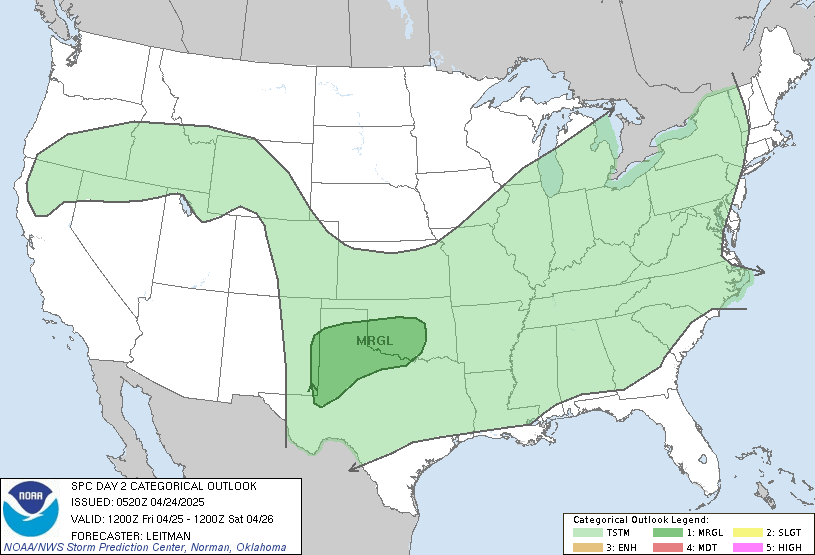 TIMING OF INDIVIDUAL SHORT-WAVE TROUGHS WILL PROVE DIFFICULT THIS
PERIOD BUT LATEST NAM GUIDANCE SUGGESTS A WEAK FEATURE WILL APPROACH
MI/OH VALLEY BY 18Z THURSDAY. IF TIMING IS ACCURATE IT APPEARS
STRONG LOW LEVEL HEATING WILL CONTRIBUTE TO STEEP LAPSE RATES ALONG
A WEAK SFC BOUNDARY THAT WILL EXTEND ACROSS LOWER MI INTO NRN IND.
IF LOWER 60S DEW POINTS DO SURGE INTO THIS REGION BY PEAK HEATING
THEN SBCAPE VALUES COULD EASILY EXCEED 2000 J/KG WITHIN A MODESTLY
SHEARED ENVIRONMENT THAT WOULD SEEM TO FAVOR STRONG/SEVERE
MULTI-CELL UPDRAFTS. LARGE HAIL SHOULD BE THE PRIMARY SEVERE THREAT
ALTHOUGH DAMAGING WINDS COULD ALSO BE A SECONDARY CONCERN AS TSTMS
PROPAGATE SLOWLY SEWD TOWARD NRN OH BY EARLY EVENING.